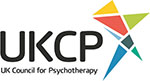 Our therapists are registered and accredited with both the United Kingdom Council for Psychotherapy and the Association for Cognitive Analytic Therapy.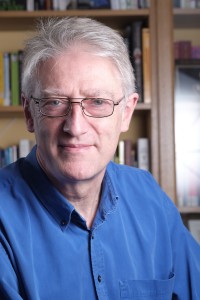 Mark Dunn
Consultant Psychotherapist
Executive Director, The Bridge Managing Director, iPsych Limited
Mark has been a psychotherapist for over 25 years. Having trained at Guy's Hospital in the UMDS Medical School, he managed the Outpatient Mental Health Services at Guy's Hospital for sixteen years and taught Cognitive Analytic Therapy for twelve years.
In 2004, Mark retired from Guy's at the Consultant level.   He is now in private practice.
Mark is an experienced Psychotherapist and Clinical Supervisor within a range of therapeutic models, specialising in Cognitive Analytic Therapy (CAT).
In addition to leading the Bridge under iPsych,  Mark Dunn has worked with the Metropolitan Police and other organisations in Employee Assistance and Executive Support roles.
He is married and has two children.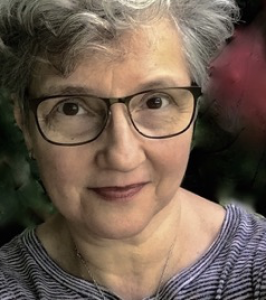 Sophia Dunn
Clinical Psychotherapist
Executive Director, iPsych Limited Clinical Director, The Bridge
Therapeutic Training:
Sophia Dunn trained as a Clinical Psychotherapist at King's College London, and together with her postgraduate diploma in Clinical Psychotherapy, holds an MSc in Counselling Psychology from City University. She trained and worked at several major London teaching hospitals, including Guy's and St. Thomas's and Lewisham Hospitals, where her focus was in the treatment of personality disorder. She is trained as a Clinical Psychotherapist and Supervisor in Cognitive Analytic Therapy (CAT), and more recently as a Practitioner in ACT (Acceptance and Commitment Therapy) and Interpersonal Neurobiology. Sophia makes extensive use of existential, cognitive and Buddhist insights in her work with individuals, teens and clinical professionals.
Coaching Qualifications and Experience:
Prior to training as a psychotherapist, Sophia Dunn had fifteen years experience in the corporate world, as a senior marketing executive in the telecommunications field. She brings this experience to her work as a Coach and Mentor with managers and executives in organisations of all types. A past President of B.A.P.T. (the British Association for Psychological type), Sophia is qualified to administer the MBTI® and is currently engaged in research on clinical applications of the personality type inventory.
Sophia is married with children.
Mog Grey
Psychotherapist
Mog Grey trained as a psychotherapist at Guy's Hospital and specialised in CAT (Cognitive Analytical Therapy). CAT is an integrative therapy which of extremely effective with disturbances of the self: anxiety, depression and problems in relationships. She further specialised at Guy's in the treatment of personality disorders – states of self that further threaten stability in relationships and self-worth.
As well being a trainer and supervisor with the Association of Cognitive Analytic Therapists Mog is also a member of the Federation of Independent Psychotherapists having further trained as a Psychoanalytic Psychotherapist. Special interests are in bereavement and disturbances in creativity.
She has had a private practice in South London for the last 15 years and sees clients at her consulting room in Clapham SW4.